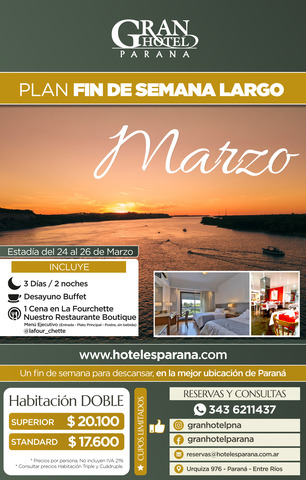 March Long weekend Plan
Stay from March 24 to 26. 3 days / 2 nights. Breakfast buffet. 1 dinner in our boutique restaurant.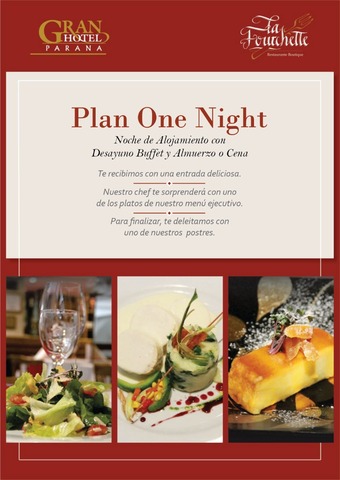 One Night!
At any time, for any reason at Gran Hotel Paraná we wait for you so that one day ... Worth the stay!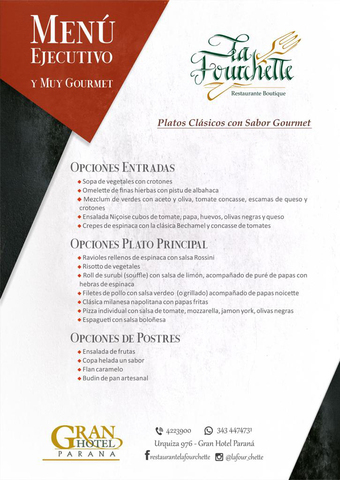 Executive Menu
Come and enjoy our classic dishes with a gourmet flavor.