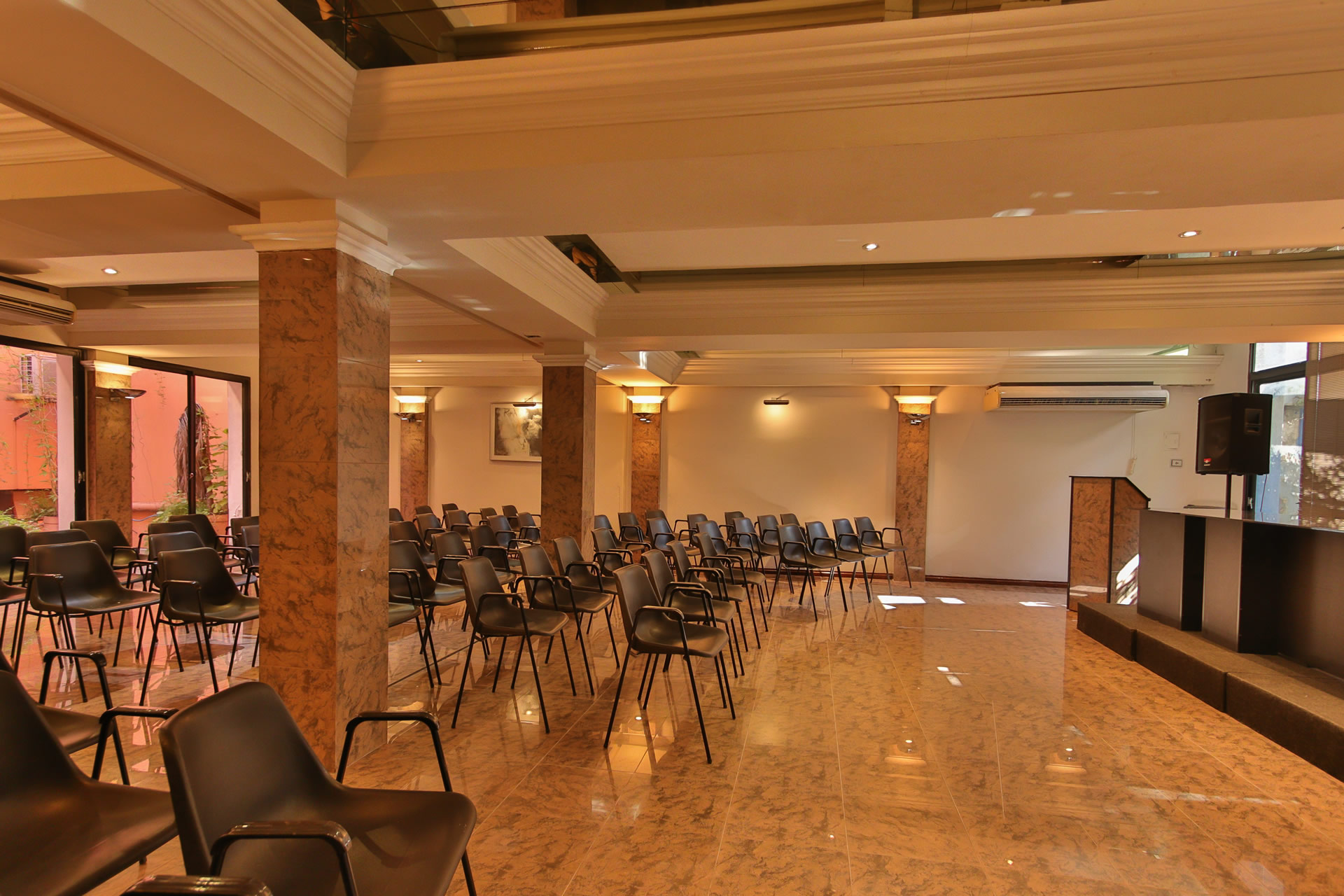 Argentine Convention Hall
Specially designed for the realization of conventions, conferences, congresses, meetings, seminars, work days and product presentations. It is the essential framework for the success of your event.
CHARACTERISTICS & EQUIPMENT
Capacity for 120 people. (Divider panels readjust capacity for 30 and 60 people).
Audiovisual equipment, overhead projector, projector, projection screen and LCD 42 ".
Air-conditioned environment
Secretary assistant. (Receptionist, room assistant, PC connection, PC equipment, Internet access, DDI, fax).
Services: Coffee break and Lunch.
WI-FI zone
Cathedral Hall
Modern and complete, ideal for training courses, meetings and interviews.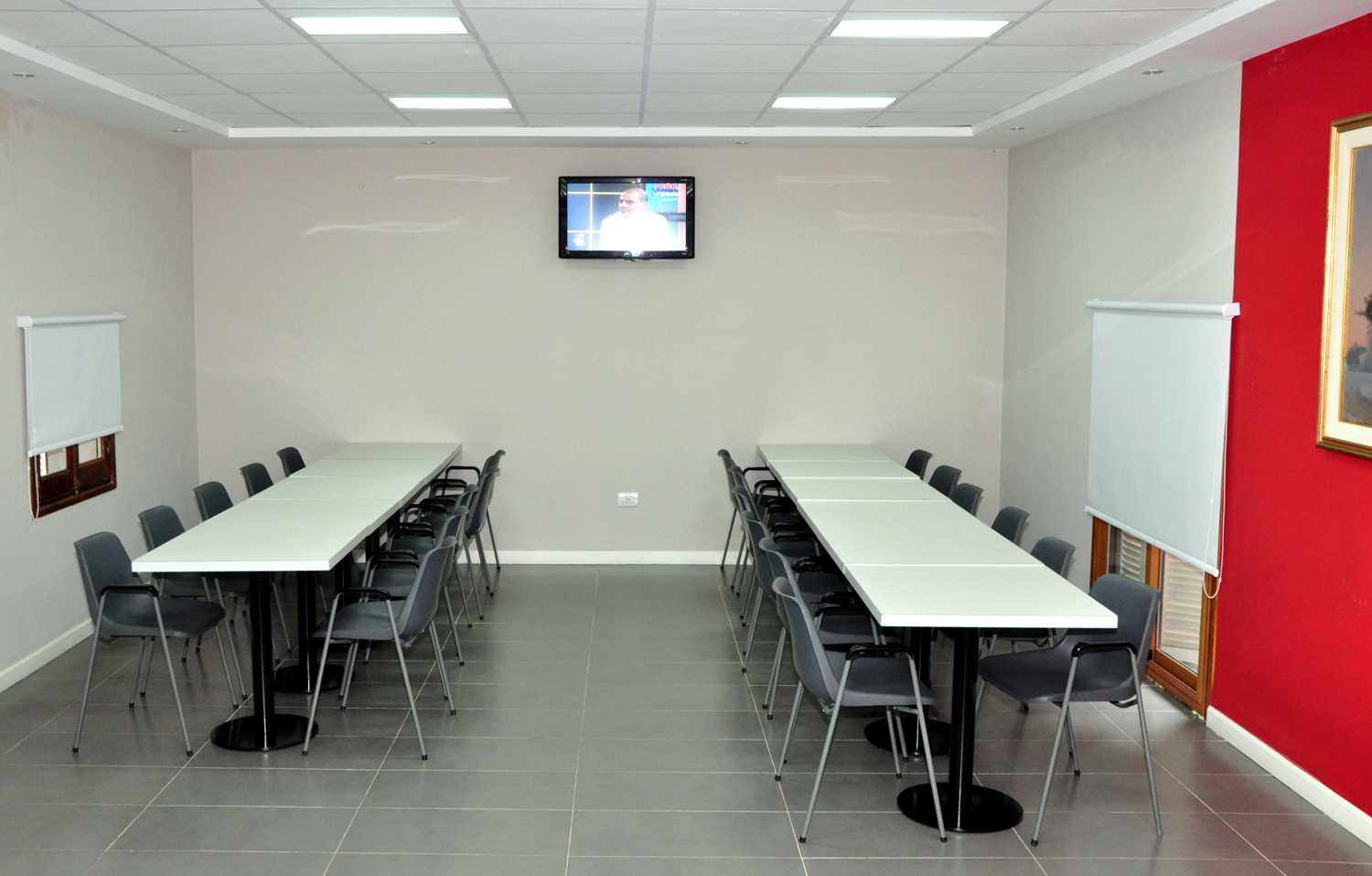 CHARACTERISTICS & EQUIPMENT
Capacity for 25 people
Air-conditioned environment
42-inch LCD
Services: Coffee break and lunch
WI-FI zone
Executive Room
It is a fully equipped room for small meetings and interviews in a quiet environment.
CHARACTERISTICS & EQUIPMENT
Comfortable and large desk
Air-conditioned environment
WI-FI zone